Most of us imagine that winning the lottery would make our lives easier, but this is not always the case. While there are successful lottery winners who manage not to squander their winnings, there exist many horror stories about people having their lives ruined by supposed good fortune. To avoid this there are some basic guidelines lottery winners can follow. If you win the lottery…
DO NOT:
– Tell everyone you know
If you win millions of dollars, chances are pretty high that you will to want to brag about it and share some of your new joy. How could you not? The problem is that telling everyone you know about your new fortune puts you in danger. Everyone who has ever done anything for you now may come with their hands out asking for something, or worse.
– Let your debts remain in place
Just because you're rich doesn't mean you get to ignore the bills. Whether you take the lump-sum or the annuity option, if you have a single penny of debt in the immediate future and distant future, then something is seriously wrong. For that matter, you should not have a single debt ever again. One of the best investments anyone can make is paying off all of your debt. If you manage to go broke down the road and still have a mortgage, car payments, student loans, credit card debt and personal bills, you will have lost the right to be mad when all of your friends and family members ridicule you every day for the rest of your life.
-Make sudden lifestyle changes
For the first six months after youwin the lottery, don't do anything drastic, like quitting your job, buying a home in Europe, trading up for a luxury car or building a collection of Birkin handbags. Meanwhile, set aside a fixed amount for splurges—it's only natural to want to celebrate. Save the big purchases for later. For example, you could rent a house in the neighborhood where you were thinking of moving, before you make any commitments.
DO:
-Consult a tax expert
You have the choice between taking the prize money all at once or having it paid out in 30 installments over 29 years in the form of an annuity. With a lump sum payment, you must immediately pay tax on the entire amount. With an annuity, you are taxed only as you receive the payments. People who have trouble controlling their spending might prefer the discipline of receiving the money as an annuity. But this payout form has other drawbacks. You will want to compare the effective yield of the annuity with what you could earn by taking the money as a lump sum, paying the taxes and investing the proceeds.
– Assemble a team of legal and financial advisers
In situations like this it's very hard to knowwho's trying to help you and who's trying to use you. Hand picking your lawyer, accountant, and investment advisor and requiring them to work together is a good way to protect yourself. Carefully vet each advisor before discussing your situation. Check broker records at the Financial Industry Regulatory Authority. For attorneys and insurance agents, see whether there have been any complaints filed with state disciplinary authorities. If you live in a small community and don't want lawyers there to know your business, seek out a professional in the nearest large city. In effect, the team you put together will function as your board of directors.
Let's look at some examples of good and bad lottery winners. Can you can see the effect of applying (or failing to apply) these guidelines in real life?
Bad Winner Janite Lee: Wigs to riches to broke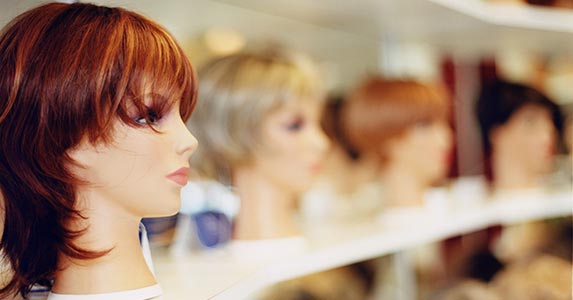 In 1993, Janite Lee, a South Korean immigrant, was running a wig shop in St. Louis when she won $18 million in the Illinois Lottery. She went on a donation spree, giving money to political candidates and the Democratic National Committee, and snapping up a seat next to President Bill Clinton at a 1997 fundraising luncheon, according to the St. Louis Post-Dispatch. Lee also donated generously to Washington University, and its School of Law named a reading room after her. But the annual, after-tax payments of $620,000 couldn't match her spending.
When she filed for Chapter 7 bankruptcy protection in 2001, the extent of Lee's debts became clear. She had only about $700 but owed $2.5 million, according to Time.com. And, she had lost nearly $350,000 gambling at casinos during one year
Bad Winner Evelyn Marie Adams: Lottery fortune is lost to more gambling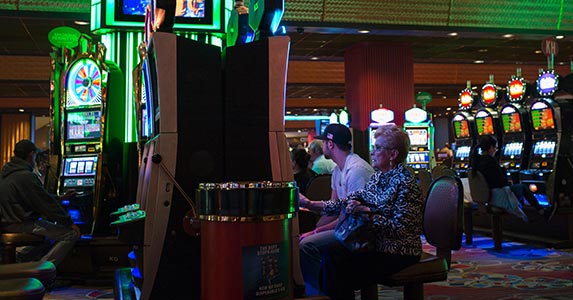 Evelyn Marie Adams defied huge odds: The New Jersey convenience store clerk won a seven-figure prize not once, but twice. Adams hauled in $3.9 million from her state's Pick-6 lottery game in October 1985 — and she kept playing. Soon after, another $1.4 million was hers. Many requests for financial help ensued. "I couldn't go anywhere without being recognized," she told The New York Times seven years after her second windfall, adding, "A few of my relatives were angry because I had so much." Those were the good old days compared to what happened next. She ended up losing a large chunk of her fortune in Atlantic City casinos. In 2012, The New York Post caught up with her at a New Jersey trailer park. "I'm broke now . . . I work two jobs," she told the newspaper. "My advice to anyone (who wins) would be to go to your lawyer and accountant first."
Bad Winner Andrew Whittaker: Even the rich can experience the lottery curse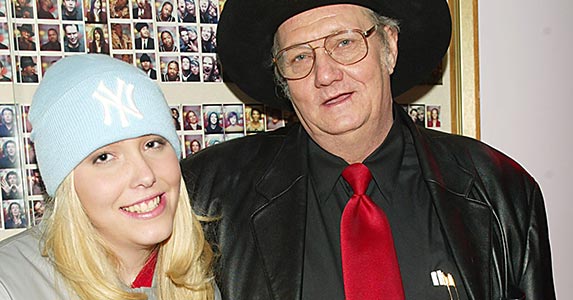 It may seem hard to believe that a man who was already a millionaire and then won a $315 million lottery jackpot would fritter it away — but Andrew "Jack" Whittaker did. After capturing a record-breaking Powerball prize on Christmas Day in 2002, the resident of Hurricane, West Virginia, chose a lump-sum payout of $170.5 million. Whittaker had good intentions, planning to donate a large portion of his winnings, according to The New York Times. "I'm getting really excited because of the good works I can do with this," he told The Times. He soon became a cautionary tale. He and his wife divorced. His granddaughter — who had appeared with him on national TV shows after he won the money — died under mysterious circumstances. Whittaker started drinking heavily. He was robbed often and said he was battling more than 400 legal complaints at one point. "I wish I'd torn that ticket up," he told ABC News. At last report, he was still working in his late 60s.

Good Winner Les Robins:
When Les Robins won the $111 million jackpot in 1993, it was the highest Powerball jackpot to date. It's likely that his background as a middle school teacher inspired Robins to use a large portion of his winnings to build a day camp for children. Camp Winnegator is still a successful camp over 20 years later.
Good Winner Louise White:
Eighty-one-year-old Louise White walked away with around $210 million in 2012, after claiming a lump sum prize from the $336 million Rhode Island Powerball lottery jackpot. White decided not to detail her exact plans for the money. She did indicate that it would make her family happy, and also hired legal help and safely deposited the winnings in a trust named after the sherbet she bought alongside her winning ticket.
Good Winners Jim and Carolyn McCullar:
In 2011, Jim and Carolyn McCullar, from a small town in Washington state, won half of a $380 million prize in the Mega Millions lottery. The couple, who claimed their part of the second-largest jackpot in US history at the time, took the win in stride. Instead of blowing the money all at once or planning extravagant trips around the world, the McCullars said they planned on using the money to give future generations of their family comfortable lives.
Profiles pulled from:
http://www.bankrate.com/finance/personal-finance/lottery-winners-who-went-broke-4.aspx
https://www.popsugar.com/smart-living/Good-Lottery-Stories-34701048