Kelly Austin is an Assistant Professor of Sociology at Lehigh. She is in Bududa, Uganda this summer with a group of students pursuing her research in community health. You can see her previous posts here.
I've been winding down working on my own research here and I am focusing on enjoying my last few days in Bududa. The rain has also continued, making getting around an adventure. Today was the Lehigh interns' last day working at the school, PDI Education Center. The Lehigh interns did an amazing job over the last two months. They were quite hard-working and self-sufficient, which made my job easier and allowed me to get more research done. One of the Lehigh interns is studying business. He did great work drafting a formal report on the current status and challenges with the school, the chief one of which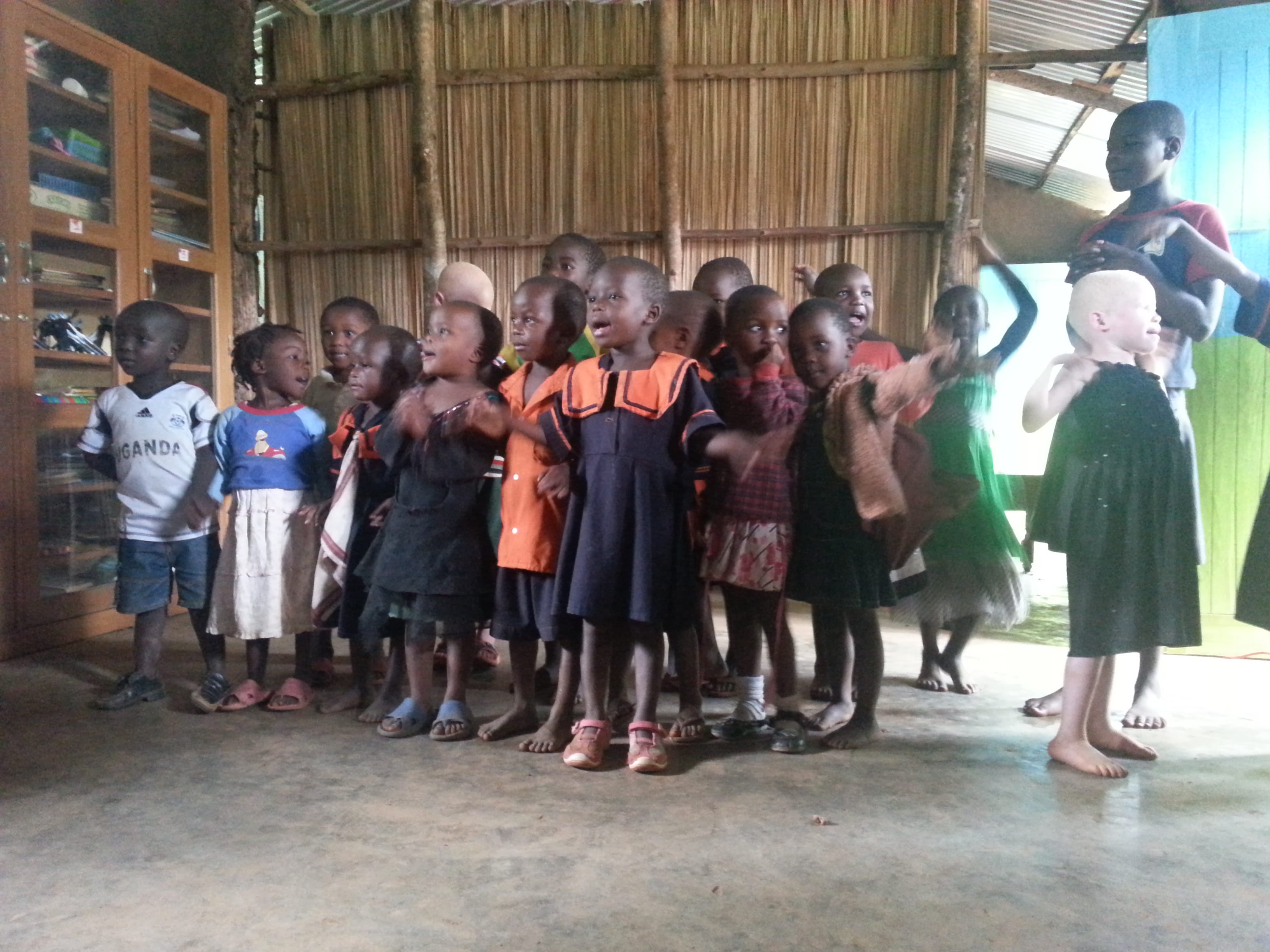 had to do with over-hauling the school budget. The Lehigh student visited about a half dozen other primary schools in Bududa for comparison, and was able to develop relevant recommendations for PDI Education Center concerning staffing, staff payment structures, changes to the school fees, etc. The PDI board of directors already approved his recommendations, so I am sure that his work will have a lasting impact on the school for years to come.
Early in the summer, the Lehigh interns noted that there was a dearth of learning materials on the walls of the classrooms, as well as an absence of the young pupils' work and art. I was so happy when we visited the school this morning and I saw all of the materials they created with the young pupils featured on every wall. Another highlight was the goodbye and thank you ceremony that the children put on for us. They sang of series of several songs, danced, and gave short speeches. A few of the songs were created just for us, as they had special messages in them. For example, one group of children sang lyrics that said, "We are so sorry you are leaving, will you write a letter to us?" Other songs included messages of "thank you" and they would insert our names in each chorus. After the performance, we played outside with the children. We blew bubbles, which were a huge hit!!! We also rewarded the children with some "sweets" or candies – a very rare treat for many of these children.