I love writings by Emy Tian. She uses English as a powerful tool to present the life of Chinese. I am very pleased to learn her writing in my classroom setting. Although Marry did not explain this essay, The Most Hateful Words, in her class, I can see reflections from my classmate, Kavin.
I also love my own reflection on this essay. Therefore, I put both the original essay and my reflection into my colletion.
---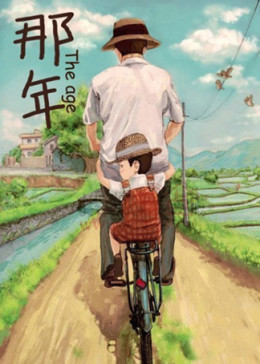 Zhang, He
Reading and Discussion, StepUp Fall 2019
Marry Newbegin
21, September, 2018
The One You Hate Worst is the One You Love Most
In her short story, "The Most Hateful Words", Amy Tan shows readers a traditional Chinese philosophy: the one you hate worst is the one you love most. When she was a young girl, her mother hated Amy so much and publicly humiliated her daughter: The mother said no to everything the daughter love and rejected the daughter. Losing face, Amy cursed herself to death, but her mother ignored all compliance. Before death, the mother, although almost forgetting these curse words due to mental illness, wished Amy's forgiveness. Amy was so moved by her mother.
I cannot agree more with this Chinese philosophy. As a high school student, the person I put my greatest hatred on was my father, also my math teacher in school. As a rational high school math teacher, he managed everything in a very decent manner. However, as an irrational father, he wished I had not been his son forever. He cursed me in the classroom setting why I could not figure out a 'simple" math problem, why I could not get the highest score in the test, or why I would not use the "best" way in his lecture to solve the equation. I can still remember his famous words, "I have told you thousands of times, but you made the same mistake again and again!" I would not understand why these mistakes were the same, but I hated him. I hated him for he pushed me so far from my limit.
However, when I grow up as a man, he seems to be quit from my family life, but I wish he would live with us. I invited him hundreds of times, but he refused thousands. He just said, "You can lease your apartment to me and earn money." I know this is not a money issue. He loves me just as I love him. He is afraid that he will interrupt my life and my business. He refused to travel with me to Thailand and said, "No travel will save money." I know he wish me to travel with my wife as my time is valuable. Maybe the best way he chooses to love me at this time is rejection, but I do not know how to show my love to him.
---